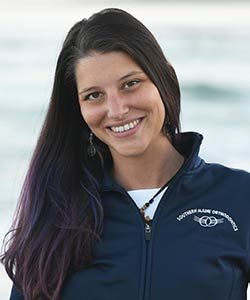 Orthodontic Assistant
Erika joined Southern Maine Orthodontics in 2016. Her career in dentistry began in 2007 when she attended the Dental Assisting Course at Dental Careers Institute. Erika graduated as valedictorian of her class and later went on to be a clinical instructor for DCI in 2012 & 2013. After graduating from DCI in 2007 she began her first job in dentistry as an orthodontic assistant in 2008.
In addition to her career as an orthodontic assistant, Erika is a professional musician in award-winning, Maine rock duo, Muddy Ruckus. The group consist of Erika and her partner, Ryan. They love writing music and traveling the country together to play.
Erika has a son who is in school in Gray. Erika and her son Ian love reading together and playing games. In the summer they love swimming, hiking and any activity that involves being outdoors.