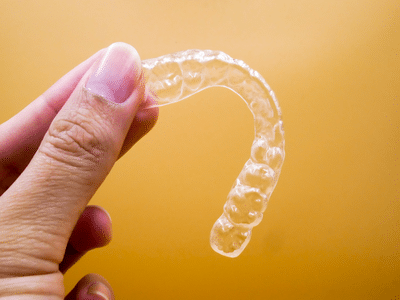 Invisalign is awesome; it gives you an amazing smile without anyone ever noticing it doing its hard work. Mild soreness after switching your Invisalign trays is completely normal but uncomfortable. To help you manage any Invisalign pain, here are a few tips from Dr. Christopher Murphy at Southern Maine Orthodontics.
Switch Your Aligners Before Bed:

Switching to your next set of Invisalign aligners is what typically triggers any pain or soreness. Putting your new set of trays in right before you go to sleep means the tightness and pain associated with the tooth movement can be avoided for at least the night. And, by the time you wake up the worst of it will be over!
Stick to Soft Foods:

As always with a new orthodontic appliance or a change in your mouth, soreness can be helped with a soft-food-only diet, at least for a couple of days! We recommend stocking up on some soft braces-friendly food before you know any pain will set in. Here are some ideas: